Get Fit & Lean For 2017
21 Day
Transformation Challenge
It's as

SIMPLE 

as
Making a 

CHOICE

 to Make a 

CHANGE

!
Work 

Smarter

, Not Harder...
No More Counting Calories, Deprivation or Wearing Yourself Out at the Gym!
Do You Suffer From Any of the Following?
Fatigue & Lack of Energy

Sugar Cravings

Hormone Imbalances

Poor Sleep

Indigestion

Bloating & Digestive Issues

Poor Eating Habits

Constipation
Skin Issues

PMS Symptoms

Excess Weight

Thyroid & Adrenal Issues

High Blood Pressure

High Cholesterol

Autoimmune Conditions

Poor Focus & Mental Clarity
If you said "YES" to any of these questions then keep reading...

I have the solution for you!
GET READY FOR 21 DAYS OF AWESOMENESS!
My 21 Day Transformation Challenge is designed to kick start your weight loss and put you on your way to a more healthy you!  Get ready to see so many incredible changes like increased energy, increased immunity and a more vibrant & healthy you!  I can't wait to help you Achieve Your Goals & Feel Fabulous!
With My Program You Can Expect To:
Lose 5+ Pounds in the First 7 Days

Reset your Body & Balance your Hormones

Ditch the Bloat by Restoring your Gut

Lose Water Weight & Calm Inflammation

Gain Natural Energy
Have Phenomenal Workout Sessions & Better Recovery

Clear Thinking & More Stable Moods

Eliminate Sugar Cravings

Get Quality Restful Sleep

Heal your Body from the Inside Out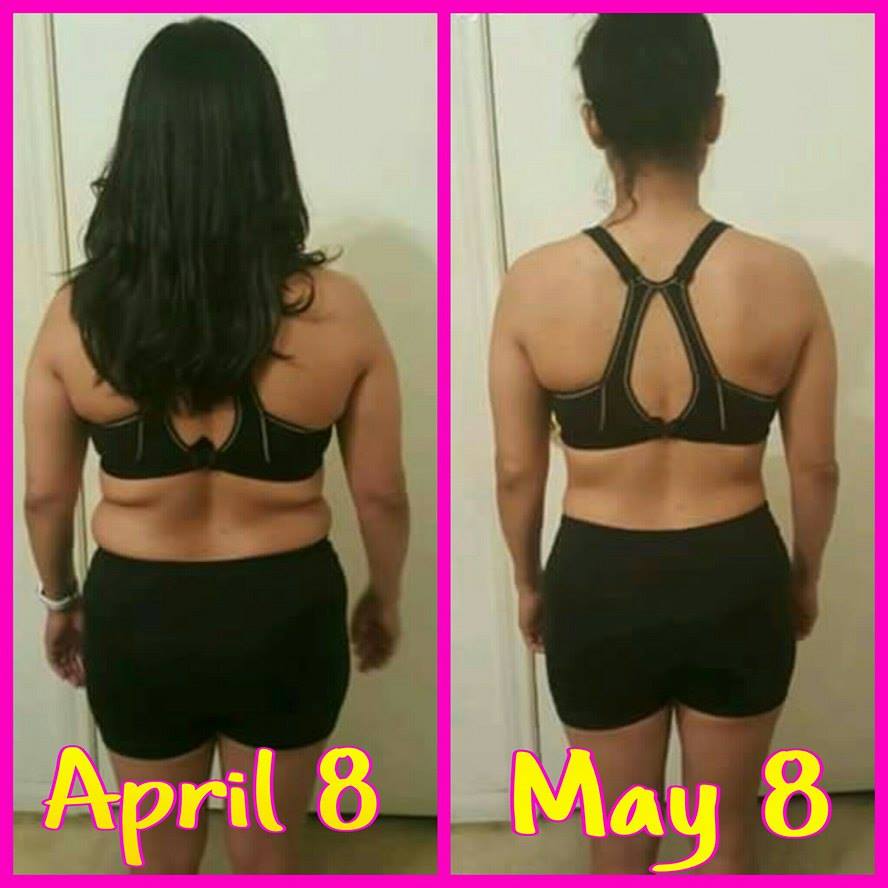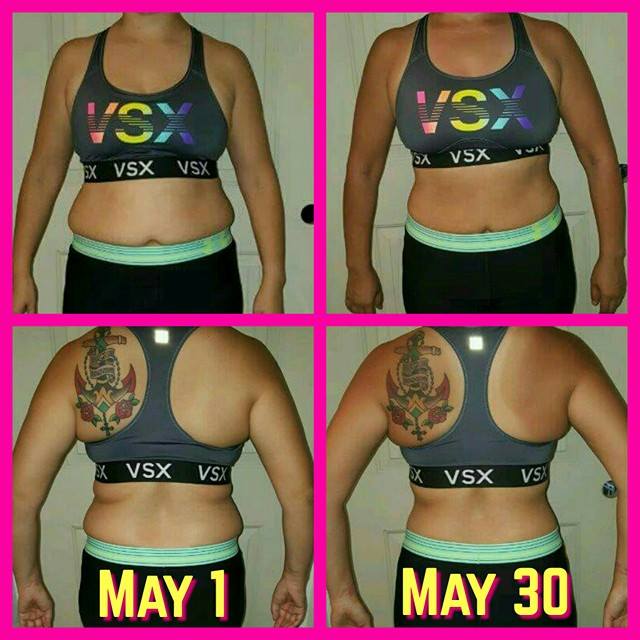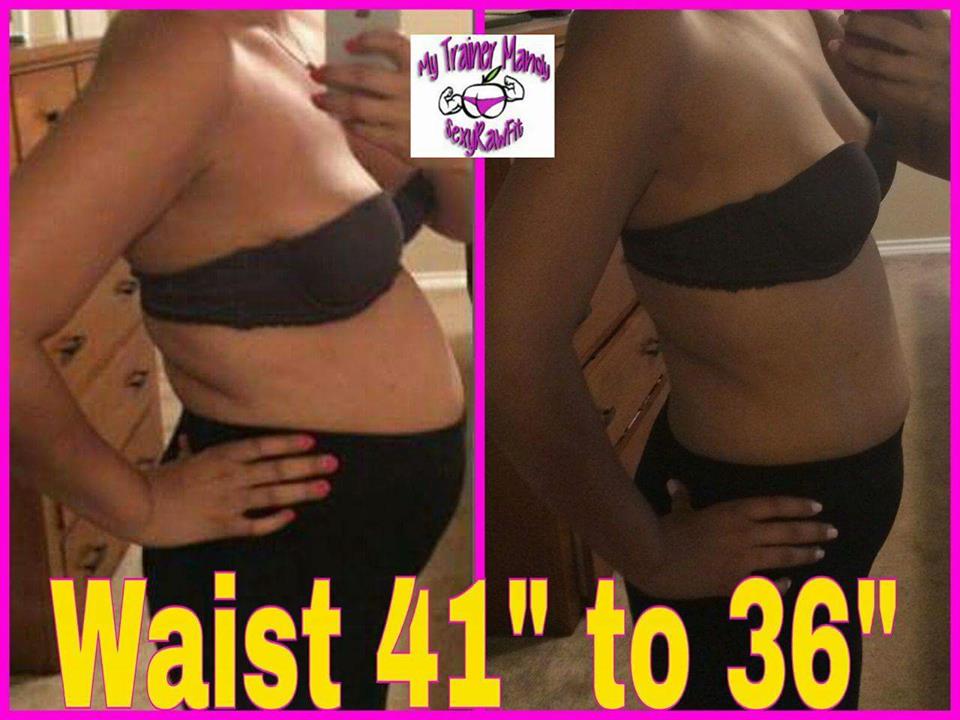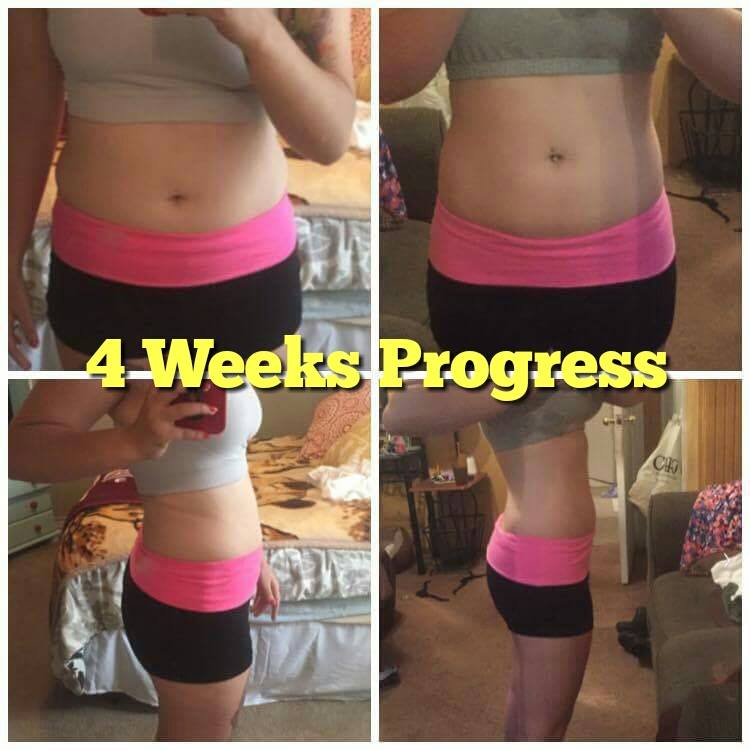 Just Imagine That in ONLY 21 Days:
YOUR Clothes are Fitting Loose

Inches are Disappearing from YOUR Arms, Stomach, Hips & Thighs

YOUR Confidence & Self-Esteem is Soaring

YOUR Skin Looks Younger & More Vibrant

YOU Are Getting Compliments from Family, Friends & Even Co-Workers
You will get ALL of this and more WITHOUT long cardio sessions and boring workouts that you dread, WITHOUT purchasing expensive equipment or gym club memberships and WITHOUT depriving yourself, BUT with a proven step-by-step program alongside a group of Amazing Women just like you.
How My Program Works...
My program incorporates the 3 Key Pillars of Health: Nutrition, Exercise & most importantly Mindset.  I teach you how to create healthy lifestyle habits, an efficient and very effective way to exercise and how to reframe your mindset.
You will hear me talk a lot about Empowerment, because that's at the root of what I do. In fact, my business is rooted in these three essential truths:
1.  When you Acknowledge that YOU and Only YOU are in Charge of Your HAPPINESS, you do whatever it takes to take charge of your wellbeing.
2. When you Understand that YOUR Health is YOUR Responsibiligy and What YOU Put In & On Your Body has a Dramatic Effect, you listen to your heart and make better choices.
3. When you Prioritize YOU and Practice Living with Intention, you open the door for positive transformation in everything from your relationships, your career, your spiritual health, and your physical wellbeing.
NOW IT'S TIME TO PUT YOURSELF FIRST, GORGEOUS!
Why My Program is Different...
Several years ago when I started experiencing health challenges, I remember feeling desperate for answers.  I had all sorts of symptoms and it seemed like every day it was something new.  I spent quite a bit of time chasing my tail trying so many different things.  I was constantly on the internet reading and researching and it really wore me out.  I invested well over $150,000 on lab tests, clinics, doctor visits, different healing modalities, etc. looking for answers.
It was difficult at times and I am thankful for the experience because I have gained so much knowledge and wisdom.  Everything I have been through has assisted me in developing a proven systematic plan that will allow a person to eliminate unpleasant symptoms, regain control of their health, implement a lifestyle change and weight loss will just be another healthy side effect.
I remember wishing a program like mine existed, ha!  So I created one!  I don't want this to be just another program that you try and it only works for the short time while you are motivated to stick to it.  It's common that when we aren't seeing results we tend to fall off the wagon pretty quickly.  However, this time is going to be different.  You will start experiencing the positive effects right away on my program and that will inspire you to keep going!
I want you to SUCCEED at making a Lifestyle shift that ensures you will be healthy, fit and full of life for many years to come.  I want to teach you everything I have learned in the last 3 1/2 years that has radically changed my life and improved my health significantly.
Here is What YOU Will Receive When YOU Say "YES" to "YOU" Today...
An Online Workout Program that is 

Accessible via an App

 for your Device

Customized Workouts with 

Video Demonstrations

 that can be done ANYWHERE (you will require a set of dumbbells)

Nutrition Plan that is based on Real Whole Foods 

GUARANTEES

 you will lose 5+ pounds in the First week 

(no harmful substances), gain energy & Feel AWESOME *The plan can be Modified to Accommodate ALL Lifestyles - Paleo, Primal, Vegan, Vegetarian, RAW, etc.

Full Access to ME

 as your Super Awesome Personal Coach who Desires to Support you on your Wellness Journey & Help you LOVE your Body and Feel Fabulous!

A 

Spot in My Secret Facebook Group

 for Daily Motivation, Accountability & Community Support

Complete Mindset Makeover

 that will CHANGE the way you Perceive Fitness & Nutrition
MAKE A CHOICE TO MAKE A CHANGE!
 Your Investment in "YOU" 
is ONLY 

$99
Let's Keep 

it 

Real...
My personal one-on-one programs can go for $1,000 or more. Even at that rate it would be a tremendous value because you are receiving direct access to myself and a proven system that gives you everything you need in order to lose up to 20 pounds in JUST 21 Days. However, a $1,000 price tag would put this opportunity beyond the reach of most people who could benefit from losing weight and getting healthier. So I've decided to set this up so that the investment is a sliver of that amount, and your entire investment goes right back to you.
Today, you can JOIN ME FOR THE NEXT 21 DAYS & LOSE UP TO 20 POUNDS! You will have direct access to me for the entire challenge, step-by-step guide to not only cleanse but to rebuild your body, the most effective style of workouts that keep you progressing, a simple and easy to follow meal plan and exclusive access to my Secret Facebook group for daily motivation, guidance and support for ONLY $99 one-time investment today (while spots are still available).
Sister, My Program is tha Bomb! 
Don't Just Take My Word For It… 
Check Out What My Amazing Clients Have to Say!
 This journey has been more than just weight loss.   I have completely changed my eating habits and my body now craves wholesome, healthy, clean foods daily.  A new way of eating has brought me to a new way of life.  It's given me a healthier digestive system, cleared up my acne, allowed me to get off of certain medications and also experience more restful sleep.  Overall, I am happier, healthier and more confident in myself and all my capabilities.  I feel better than I have ever felt in my entire life! ~ Liana
I have had the pleasure of working with Mandy, and I will tell you the knowledge she has shared with me has truly saved my life!  She never made my situation uncomfortable or wrong.  She simply shared with me what steps I needed to take in order to heal my body and these changes are now how I live my life.  I will forever be grateful for her and her ability to powerfully share her knowledge in a way that is doable.  ~ Renee Rivellini, Mom, Reality T. V. Star
Working with Mandy was one of the best decisions I ever made.  I lost over 75 pounds with her program, which drastically improved my life personally and professionally.  Her motivation and encouragement always kept me going through the hardest times.  She is brilliant and with all she taught me, I look forward to remaining a healthier person!  ~ Chris
Why YOU Will Be Successful With My Program...
Cleansing: The Best Way to Lose Weight & Keep It Off!
Life in the 21st Century is full of stress and environmental toxicity.  We have over a hundred thousand toxic chemicals in our surrounding environment that we are interacting with regularly.  A lifestyle built around daily detoxifying strategies and periodic cleansing periods is essential to health in the modern world.
Researchers estimate through various studies that the average person living today is carrying a minimum of 700 known toxins in their blood, skin, fat tissue, brain tissue, liver, digestive and other organ systems.  Some of the major contaminant agents are found in household cleaning agents, personal hygiene products, lawn care products, food, water and other drinks as well as the air we are breathing.
The Goal of Cleansing:
The goal of a cleansing program is to flush out impurities and optimize function. It gives the over-burdened internal organs time for physiological rest and rehabilitation. This allows the body to free up energy to enhance healing processes. This also allows the body to utilize enzymes for clearing out parasites and abnormal cell development.
If you are tired of struggling with low energy, weight gain, cellulite, mood swings, sugar cravings, afternoon crashes, acne, headaches, digestive symptoms etc. then my program is for you. One of the reasons my clients are so successful is because this isn't just a quick fix or fad diet but a way of cleansing your body of harmful toxins that have accumulated in your fat cells. After completing my program you will have better overall health, less body fat, more muscle and most importantly there will be NO REBOUND. Once you learn how to live a healthy lifestyle, you will be able to maintain these results for the rest of your life!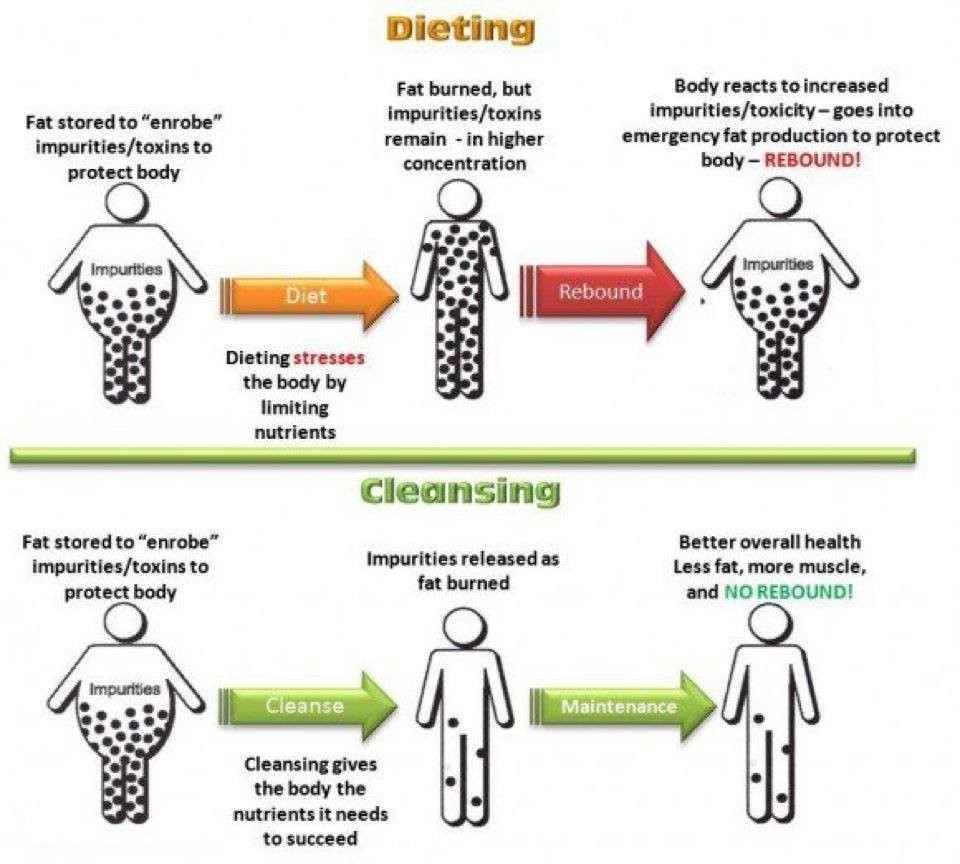 My program is based on Real Whole Food and is completely safe for everyone including children as well as pregnant and breastfeeding mothers. You will be nourishing your body with high quality nutrition and giving it exactly what it needs to THRIVE! Even if you have tried everything - I still guarantee that my program will give you the results you are looking for!Still not convinced?
Check out what some of My Awesome Clients have to Say: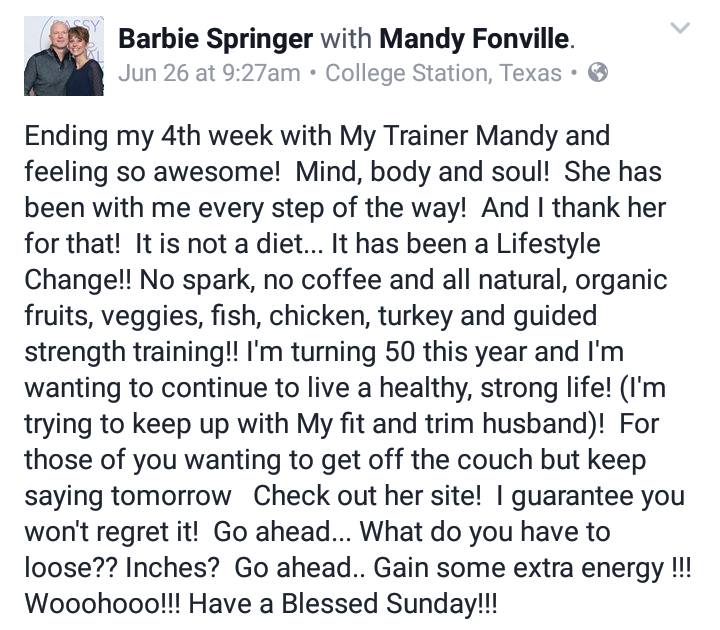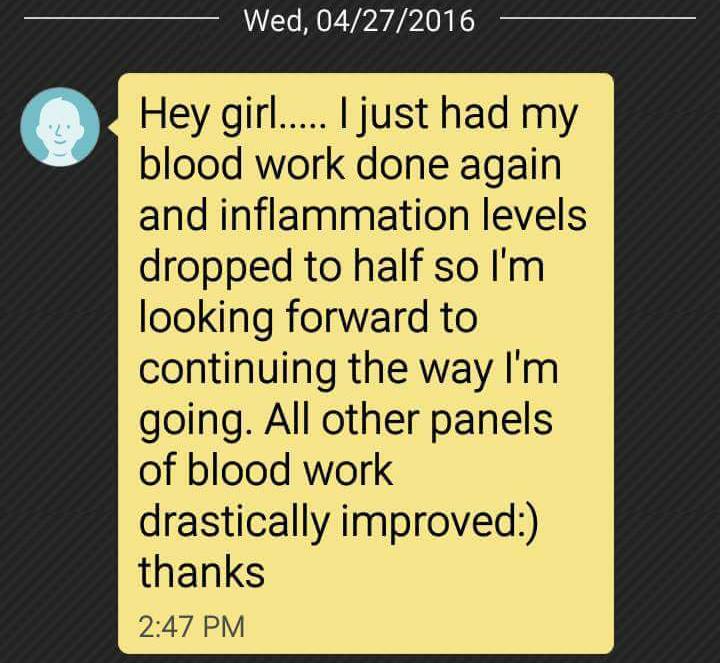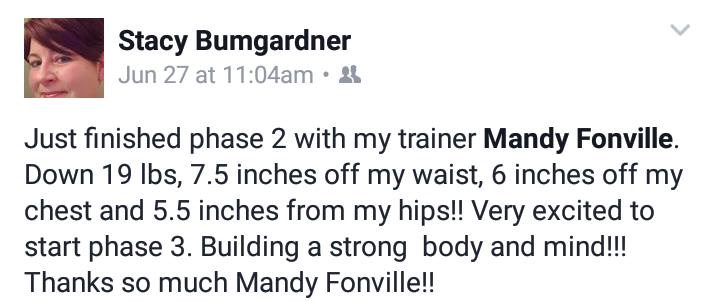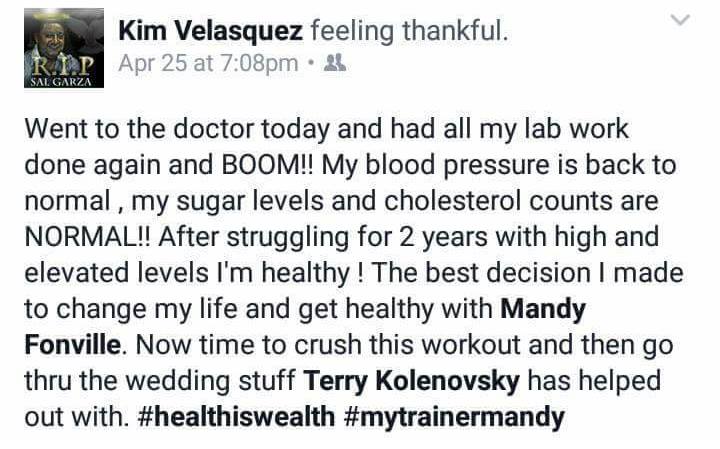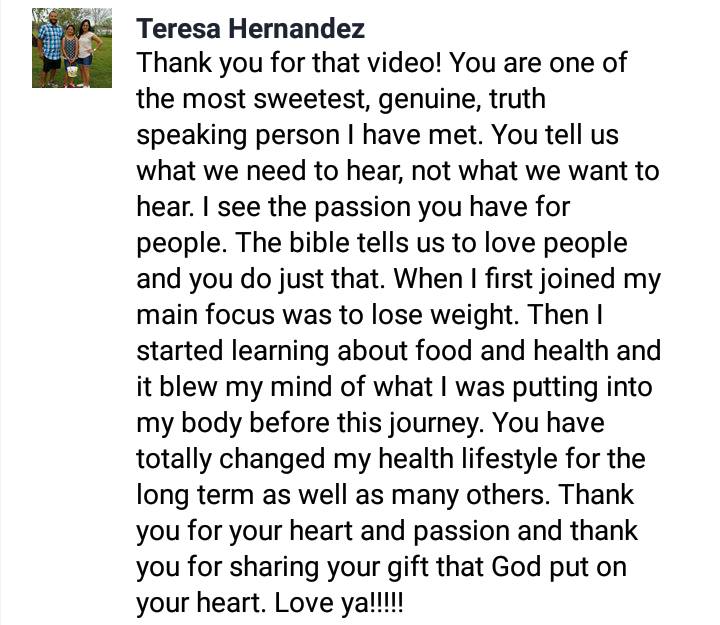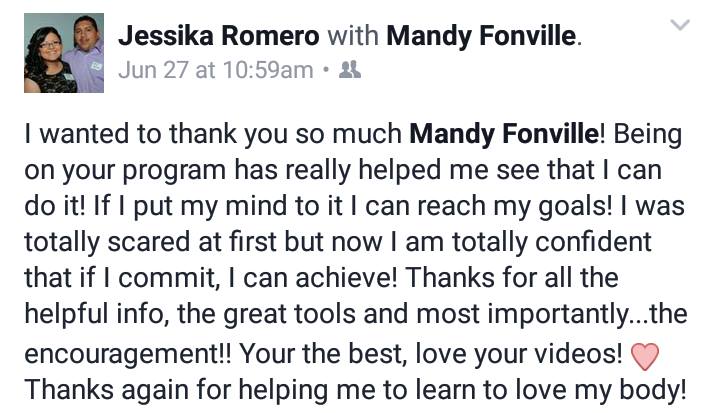 Please Know that I Have Been in Your Shoes So I Can Relate!
I Love to Empower & Support others on their wellness journey. In fact, it motivates and energizes me! At one time I was dealing with health struggles and weight gain so I can completely relate. I know how it feels to seek answers and desperately desire support from someone. My own health history includes a prolonged journey to achieving optimal health. I suffered from depression since I was a teen and took toxic anti-depressants drugs for 16 years. I now know how harmful pharmaceutical drugs can be and that we have to listen to what our body is trying to tell us. I have been off of the meds for over 4 years and I am feeling better than I ever have in my entire life.
Unfortunately most people are dealing with some type of ailment today that really has to do with nutritional deficiencies and toxicity in the body. We have been led to believe that we all break down and experience health challenges and that it's the norm. I am here to tell you that IT IS NOT! There is a lot you can do to change the course of your health and I am living proof. I experienced countless health issues from childhood into adulthood, and I remember asking myself if my life would ever be different – if I would ever be free of digestive issues, if I would ever be able to cut out the caffeinated junk and feel naturally energetic, if I would EVER experience a peaceful night's sleep and wake up ready to tackle the day.
Then, a miracle occurred in my life and I was introduced to the idea of holistic health. I had that ah-ha moment where I realized that my health problems were the byproduct of a shoddy digestive system, my lifestyle and my thoughts. Since that moment, I've worked to turn my health around. I went on a pursuit of ultimate health and immersed myself in all of the tools that could mend my body from the inside out. Now, I am super passionate about supporting others in doing the same.
One thing I will guarantee is that when you take part in my program, you will feel loved, supported and encouraged. You will attain a spot in my secret Facebook group with other women who are on the same journey as you. There you will have daily community support, motivation and accountability like you wouldn't believe.
I encourage members to post pictures of meals, recipes, motivational quotes and to interact with one another. I will also be there posting videos, articles, helpful tips etc. and also to answer any questions you may have. You will always have access to me exclusively as well to talk more specifically about things if necessary.
I GUARANTEE RESULTS if you follow the my plan accordingly.  Joining my program could possibly be one of the best decisions you have made in your life.  We are designed to live a long, happy, healthy, vibrant life free from sickness & disease.
Will YOU Make the Commitment to Get Healthier?

All YOU Have is NOW!

Don't Put it Off Any Longer!

I Am Excited to Support YOU!
FAQ - 21 Day Challenge
What is the 21 Day Transformation Challenge?
It is scientifically proven that it only takes 21 Days of healthy & exercise for it to become a habit. I created the 21 Day Transformation Challenge to support others in making a smoother transition into living a healthier lifestyle.
What all is included in the program?
✔ Online Training Program that is Accessible via an App for your Device
✔ Customized Workouts with Video Demonstrations that can be done ANYWHERE
✔ Nutrition Plan that is based on Real Whole Foods GUARANTEES you will lose 5+ pounds in the First week (no harmful substances), Gain Energy & Feel AWESOME (The plan can be Modified to Accommodate ALL Lifestyles - Paleo, Primal, Vegan, Vegetarian, RAW etc)
✔ Access to ME as your Super Awesome Personal Coach who wants to Help you LOVE your body!!
✔ A spot in my Private Facebook group for Daily Motivation, Accountability & Community Support
✔ Complete Mindset Makeover that will CHANGE the way you Perceive Exercise & Nutrition
How much is the program?
The 21 Day Transformation Challenge is one payment of $99 or two payments of $57. Pay $57 to get started and the other $57 will be drafted out 14 days later.
Will I be automatically billed monthly?
No, you will not be billed automatically. If you choose to transition into Phase 2, private coaching or any of my other programs, you require signing up on my website.
Do you have a referral program?
Yes! Once you start the 21 Day Transformation Program you are eligible for the referral program. If you refer 3 people during your 21 Days then you will get the next phase for half price; which is $70. If you do not have any referrals then simply pay full price of $140 or two payments of $77. This referral program is valid during every phase of the program.
How long is the program?
The 3 Day RESET is a precursor to the 21 Day Challenge but is NOT required. You can skip it if you choose. My entire program has 6 phases total. It starts with the 21 Day Transformation Challenge (Phase 1) and then each consecutive phase is 4 weeks long. You are NOT required to do the entire program but you will want to because you will feel so Amazing!
Does it require a lot of cooking or special kitchen utensils?
The prep does not take a lot of time. The nutrition plan is simple and easy to follow with an "Allowed" & "Not Allowed Foods" list. Please Note - You will require a blender for this program.
Will I be deprived?
No, you won't. In fact, the perfect example of deprivation is eating the "Standard American Diet" filled with factory-made, genetically-modified foods that contain enormous amounts of chemicals, preservatives, artificial ingredients, dyes, bad fats and sugar which are all toxic. That, my friend, is deprivation – eating, but getting no nutrition. In this program, you'll be doing the complete opposite. You will fuel your body with proper nutrition to speed up your metabolism and become a "fat-burning" machine.
Won't I be hungry on this program?
It's not likely. When you fill your diet with dead, devitalized processed food, you have to eat more of it to feel satisfied. This is your body telling you that it's not getting enough nutrients! However, when you eat the way nature intended, as I'll teach you in this program, your body WILL get the nutrition it craves, so you'll get fuller faster.
Will I experience any unpleasant side effects?
It depends on your current eating habits. If your diet is filled with mainly processed foods such as cereals, crackers, pasta, chips, etc., you may experience some unpleasant symptoms. For example, if you typically consume a high amount of sugar, you may experience headaches or tiredness until you kick the sugar habit but it is very doable. I highly encourage you to take the time to invest in your health.
I have a known medical condition. Is this still safe for me?
While this program is based on eating only whole foods, it is still advised that you consult your physician before beginning this or any program.
Note: It is important to consult your doctor before starting any new eating or exercise program. This program designed to teach you the difference between foods that inflame you and foods that fuel you. These statements have not been evaluated by the Food and Drug Administration.
This is not intended to diagnose, treat, cure, or prevent any disease.