Mandy Fonville
MINDSET

NUTRITION

EXERCISE
Make A Choice To Make A Change!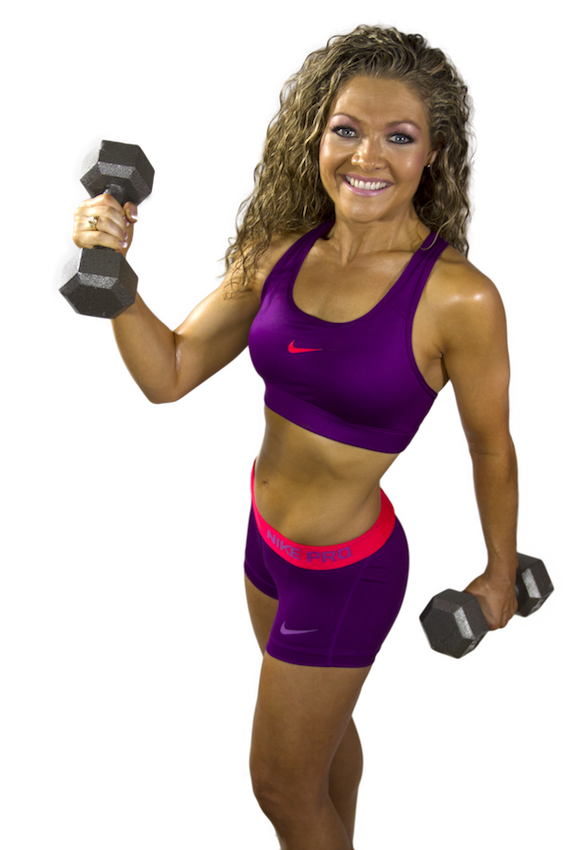 3 Day
Reset
A 3-day cleansing program designed to jumpstart your weight loss, help you lose 3+ pounds (on average), rejuvenate your body & mind and reclaim your health!
I created the 3 Day RESET as a DIY (do it yourself) Program to support people just like you to cut through the clutter, cleanse their body, regain control of their health & get started on the road to losing excess weight so they can feel like their absolute best selves year-round.
It all starts with you making the commitment to move your health & well-being from the back burner all the way to front and center for at least 3 days. Once you make the commitment, the magic starts happening.
In just 3 days, you'll accomplish more for your health than most achieve all year long! Are you ready to reclaim your health?
When you acknowledge that YOU and only YOU are in charge of your HAPPINESS, YOU do whatever it takes to take charge of your wellbeing!
Get Fit & Lean
21 Day
Transformation
Challenge
Did you know it is scientifically proven that it ONLY takes 21 days of healthy eating & exercise for it to become a habit?
This program will teach you the most effective ways to cleanse your body of unwanted accumulated toxins, how to transform your physique with exercise and what foods are key to weight loss & vibrant health.
To ensure you're successful throughout the program, you will have daily support from me in my private Facebook group alongside a group of amazing women just like you.
It's time to commit to taking your health to the next level. Are you ready for the Challenge?
testimonials
Working with Mandy was one of the best decisions I ever made. I lost over 75 pounds with her program, which drastically improved my life personally and professionally. Her motivation and encouragement always kept me going through the hardest times. She is brilliant and with all she taught me, I look forward to remaining a healthier person!

This journey has been more than just weight loss. I have completely changed my eating habits and my body now craves wholesome, healthy, clean foods daily. A new way of eating brought me to a new way of life. It's given me a healthier digestive system, cleared up my acne, allowed me to get off of certain medications and also experience more restful sleep. Overall, I am happier, healthier, and more confident in myself and all my capabilities. I feel better today than I have ever felt in my entire life!

I have had the pleasure of working with Mandy, and I will tell you the knowledge she has shared with me has truly saved my life! She never made my situation uncomfortable or wrong. She simply shared with me what steps I needed to take in order to heal my body. These changes are now how I live my life. I will forever be grateful for her and her ability to powerfully share her knowledge in a way that is doable.

Mom, Reality T.V. Star

Mandy has been such a blessing in my life. I know she truly was sent to me by spirit. I'm a coach myself and Hypnotherapist with 18 years experience helping people transform their lives, but sometimes it is very difficult to create your own shift without the help of a powerful coach. I believe Mandy was that for me. Her coaching is extremely powerful because she is very connected to source. She had the ability to clearly tell me exactly what was going on with me on a very deep spiritual level, allowing me to see deeper and explore deeper. She cuts through the facade and the stories people tell themselves in order for true healing to take place, and for a new powerful shift to happen. I love her no BS approach and her ability to see "truth". Mandy is a real gem. If you're ready for a powerful paradigm shift and breakthrough to the next level in your life, Mandy is your go-to coach.

I have been coaching with Mandy for over a year now and her guidance and training have been life changing. My mindset, attitude and lifestyle alone are different from where I was a year ago. I went from hoping I had the strength and endurance to withstand an otherwise strenuous workout to exceeding my expectations and knocking out workouts I couldn't achieve before. I know I can and will achieve my goals if the desire is there and I align myself with the opportunities. Due to her teachings & my mental and physical transformations, my business has grown and I am even more successful. I am more motivated than ever to be the best version of myself and enhance those areas that used to challenge me. I am stronger, wiser and committed to achieving greatness. Thank you Mandy for supporting me in realizing that I already have the tools and traits inside of me to create my dreams, I just get to be more CONSCIOUS and aware of my choices and mindset.